Traveling feeds the soul. Well, at least my soul. Through the years, I have accumulated a few tips and tricks when it comes to cheap places to travel and how to budget my vacations. Which, of course, I will share with you all. I also have a few inexpensive places to travel and vacation planning printables for you. This article will is filled with everything you need to know about how to travel for cheap and where to go.
Cheap Travel Destinations Budget
The first thing we need to cover today is how to budget for your vacation. You may want to go to Greece, but maybe you can only afford Seattle. At this point, that's okay! You're still getting your finances in order. The fact you can even take a vacation is terrific, and I'm so proud of you.
You want to keep your goals reasonable, so you don't set your self up for failure. I have a free excel budget for you that's available when you subscribe! If you opted out of subscribing, but change your mind refresh the page and the pop-out will come back for you! Here is a little preview of the vacation planning printable.

A Breakdown Of The Free Planner
You have your budget categories that include transportation, lodging, food, activities, souvenirs, a contingency fund, and others. To the right of that section, you have a handy graph that updates as the section to the left of it changes. Pretty cool, huh? To the right of the chart is a few simple calculations to help you stay on track when it comes to budgeting for your vacation. Below are the expenses you may incur during your trip. This portion of the budget calculates the "Budget in Detail" section of the "Budget per Category" piece of the spreadsheet.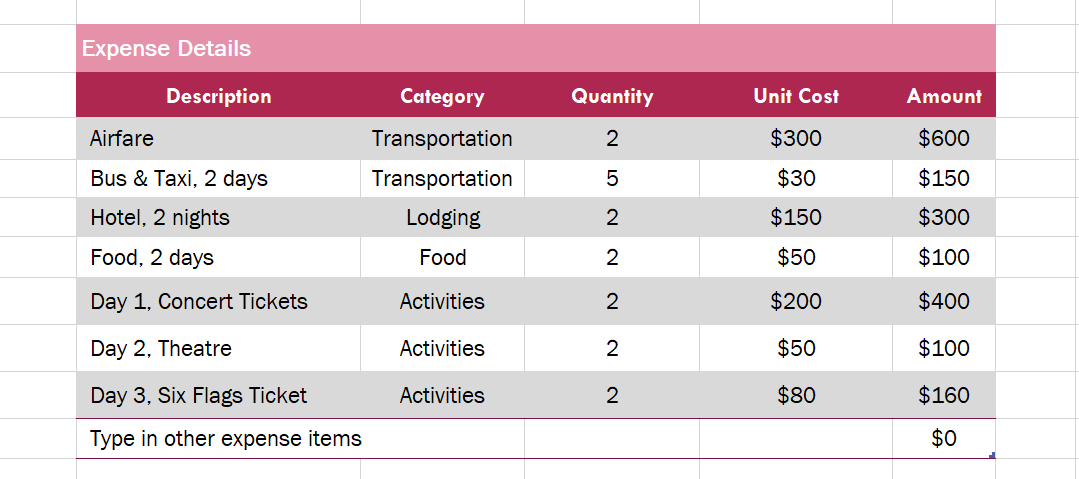 You would plan your budget out in the top section under "Planned Budget Portion." Then use the expense details to break down the actual cost of things while you are researching. The "Available" section lets you know how much more money you can spend on the expense side before you go over. You are also free to add expenses if you're staying for longer than three days. I'll do an Excel tutorial on how to use the cheap travel destinations budget later. Pretty nifty, huh? I thought so! There is another portion of this Excel workbook that is a bonus, but we'll discuss that then.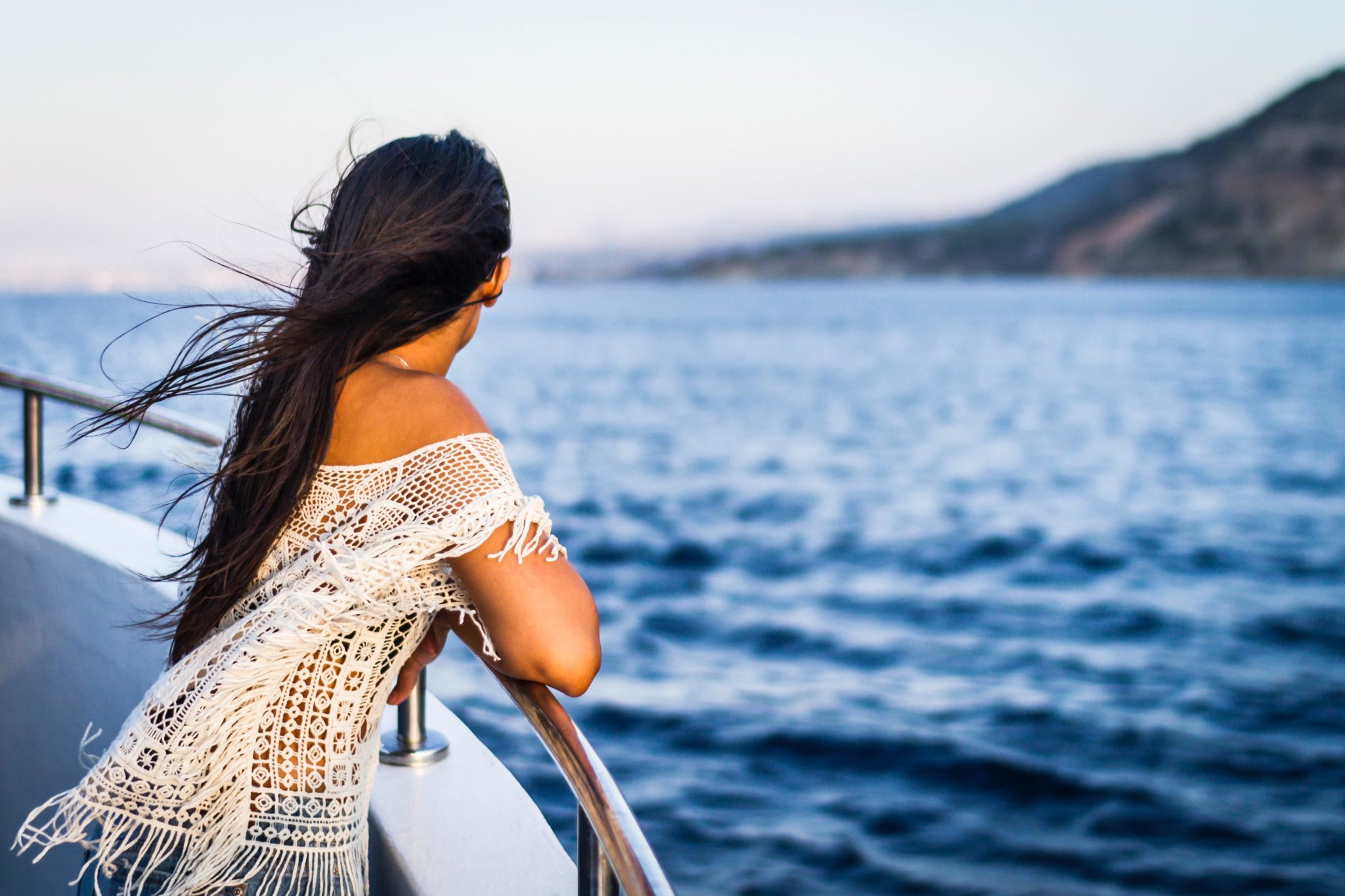 Travel Destinations and Vacation Ideas
Here is a list of cheap travel destinations and places to go on vacation, a little about them, and the rate expected to spend. They are not in any order, by the way. All of the prices and packages for the trips not in the United States are from Trip Masters, which is the only place I go to book vacations that are out of the country. For the trips in the United States, I used Priceline, which is another go-to for me because of the express deals. Express deals are perfect if you aren't planning a trip down to the very second. It just gives you time frames for your flight and the star rating for the hotels plus the location. The prices are so much lower when you use the Express deals they offer.
Another site I just started to use recently is CheapOair. They scour the internet for the best deals across almost all of the airlines. It also has a setting where it will look at all of the airports in the area. Instead of you having to keep changing the airport to check for the cheapest airport. It's seriously such a time saver. They also have a pretty good customer service team and sometimes they offer even better deals if you call them, but anyways here is the list of best cheap places to travel to:
1. San Juan, Puerto Rico-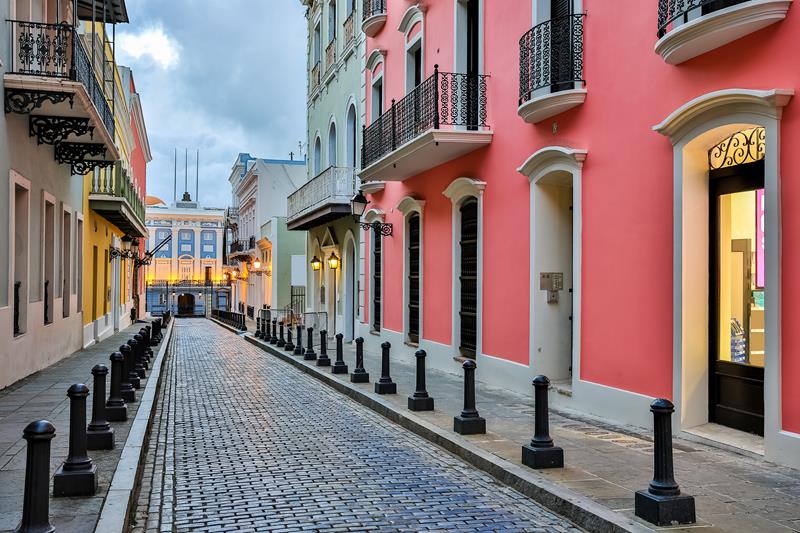 I recently just got back from a trip there, and it was terrific for one of the cheap places to travel. Fly into San Juan and be out exploring the historic streets of the old town of San Juan, or on the beach at the resorts of Isla Verde and Condado within minutes.
Direct flights from Florida to the fabulous Puerto Rican capital of San Juan can be found for $219 round trip. In just over four hours, you could be looking out at 16th-century Spanish churches from the veranda of a shady cafe before exploring the UNESCO-listed Spanish fort Castillo del Moro, or be wandering the picturesque cobblestone streets of Old Town. And once you're done with the sightseeing, head down to Carolina Beach for a little sand and surf, then hit the city's superb salsa clubs.
Travel during the low season (end of April through mid-December) is the best way to get a deal in the Caribbean. Search destinations that have direct and frequent fights from your departure airport, economies that are not euro-based, and destinations featuring a large hotel inventory. Puerto Rico checks all the boxes, and in particular San Juan. The city is seriously underrated as an easy and affordable getaway, especially for visitors from Florida. Old Town drips with charm, so if you stay within the old city's two-square-mile radius you won't need to rent a car to still be have to access great shopping, restaurants, and sightseeing. U.S. citizens can save themselves money lost on currency exchange since the U.S. dollar is the legal tender, and also the cost of a passport isn't required to visit since PR is a territory of the U.S. Hotel Casa Blanca and Villa Herencia are two high-style/low-cost boutique hotels – check them out, you'll be glad you did.
You'll see me there…
Budget for Three Nights: $390.00 per person 
2. Dominican Republic-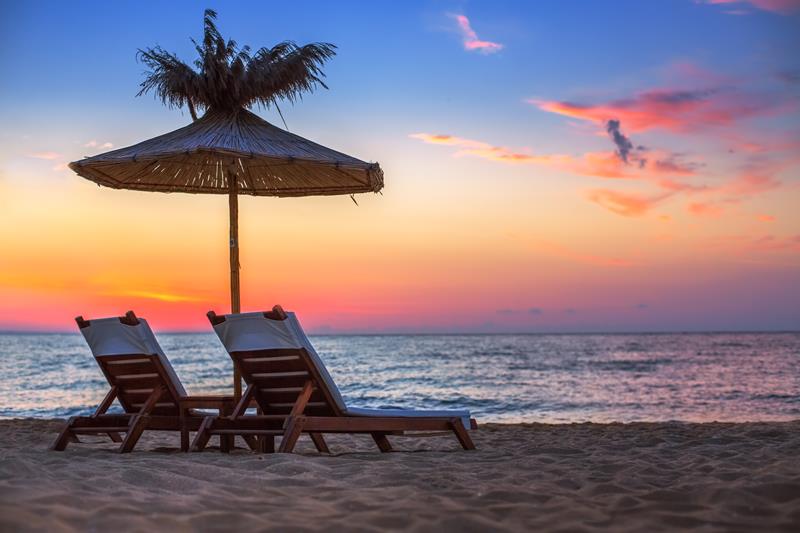 Punta Cana
Head straight to the Dominican's east coast and one of the Caribbean's classic resort destinations developed into first class white-sand, palm-studded vacations. Packed with world-class golf courses, amazingly unique restaurants, and marine attractions. There are accommodations to suit every taste, from hideaways and secluded beaches to nightclub-neighboring party resorts. Even better, getting there is a quick and easy with a direct route from any major Florida airport costing little over $300.
Santo Domingo
The Dominican Republic's Tourist activity centers around its pulsing capital's atmospheric old town, crammed with 500-year-old European fortresses and colonial churches.
There are also the beaches, shiny casinos, and deluxe resorts fronting the Caribbean Sea along the restored Malecon (waterfront).
There are plenty of travel options from Florida and with a little research you're sure to find a quick and convenient flight from any city in the state.
Budget For 6 Nights: $976.58 per person- This price has super fun activities  extras. You could always tone down the events or buy them there at a different rate to get this even cheaper. Without any extras, it was around $650.00 per person. That makes this trip one of the best cheap places to travel on the list.
3. Montego Bay, Jamaica-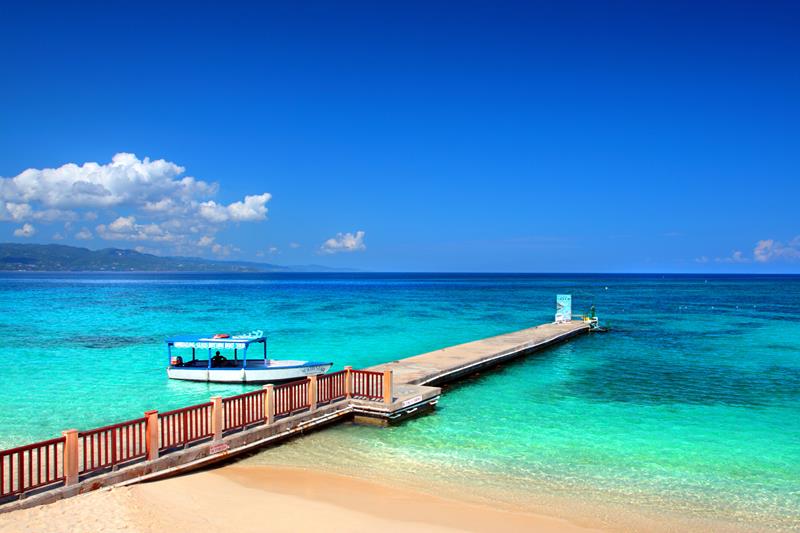 If you're looking for sparkling waters and white sands, this is the place for you. The island is entirely adorable.
Montego Bay ranks among the Caribbean's most idyllically situated cities giving visitors a plethora of options when it comes to making the most of the visit. Party in the bars and clubs of Gloucester Avenue, the city's hip strip.
Those craving shopping can check out the local handcrafts on sale at the exciting Harbour Street Market.
Beach bums can get their sun on the warm white sand of Cornwall Beach or Doctor's Cave.
Golfers can peer down on picturesque waters from perfectly perched courses like Tryall, while scuba divers can submarine the canalways of Widowmaker's Cave.
Be sure to check into legendary resorts such as Secrets Wild Orchid, Half Moon or the Hilton Rose Hall. Connecting flights for under $250 are frequently available.
Budget For 6 Nights: $970.00 per person
4. Brazil-
Miami-based travelers should keep an eye on fares to Sao Paolo and other major cities in Brazil for summer deals to South America via Scott's Cheap Flights. Be sure to understand that the northern hemisphere summer means it's wintertime in Brazil. Be sure to understand that's when beaches in Rio and elsewhere are at their loveliest according to those that always know best – locals. Brazil has top-notch all-inclusive resorts to put on your travel radar with fares from Miami in the $300 to $400 range for peak summer travel with destinations featuring Sao Paolo, as well as to many other Brazilian cities (hint, hint: Rio de Janeiro?.)
Ipanema and Copacabana are calling.
Budget For 3 Nights: $1000 per person
5. Willemstad, Curacao- 
Curaçao Is the Perfect Destination for Late Summer, although there really is no bad time to visit. The island features year-round warm temperatures, averaging 80 degrees Fahrenheit, and is located on the outer hinges of the Hurricane Belt (read: no hurricanes!)
You can pay a visit to Curaçao in the winter if you want to experience the island's take on Carnival. Curaçao is home to one of the largest and longest-lasting Carnival celebrations in the Caribbean.
But visit in the late summer and you can hit attractions like the popular Caribbean music festival that always sees big acts, the Curaçao North Sea Jazz Festival. It is typically scheduled for the end of August or early September.
A beautiful island with welcoming people, Curaçao will leave you with good memories.
Budget For 3 Nights: $725.00 per person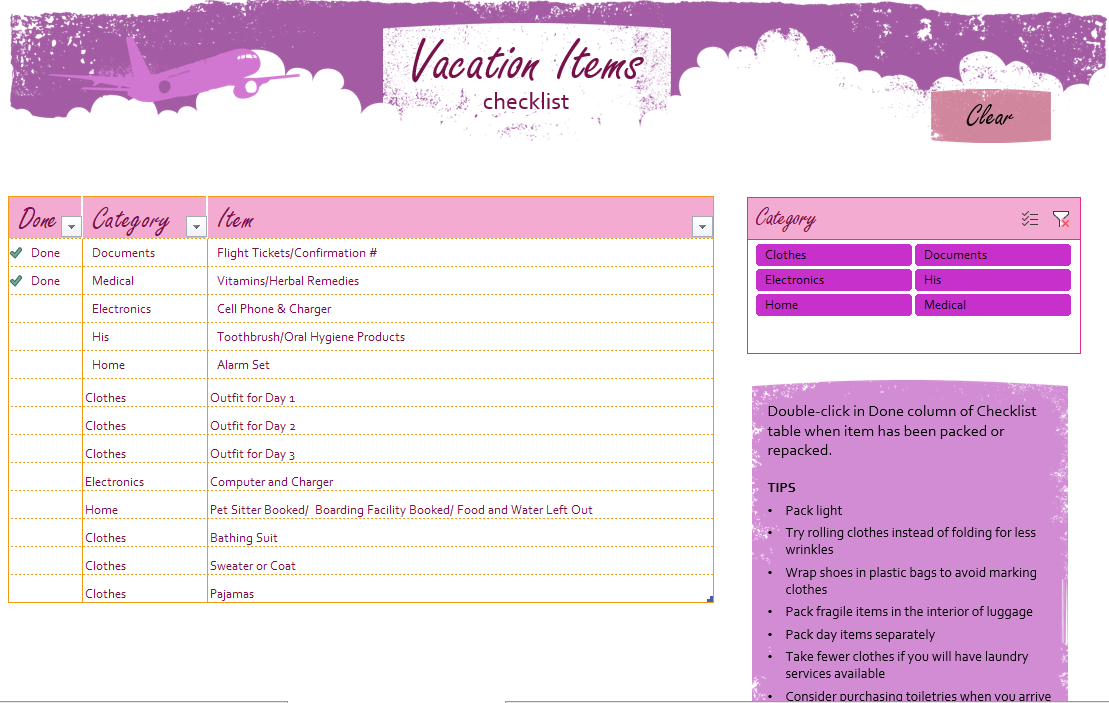 Summary of Cheap Places To Travel from Florida
I hope you received beautiful ideas on where to go on your next vacation. If you'd like more ideas for outside of the country and an easy way to price them out go to Trip Masters. I plan all of my trips that way, and it's so easy. Your able to see all of the activities you can do before you even get there. Plus they find the flights and where you should stay, with numerous options to downgrade or upgrade. It is seriously a god sent to all travelers. Now for the bonus! On the cheap travel destinations budget, there is an extra tab for your travel checklist pictured above.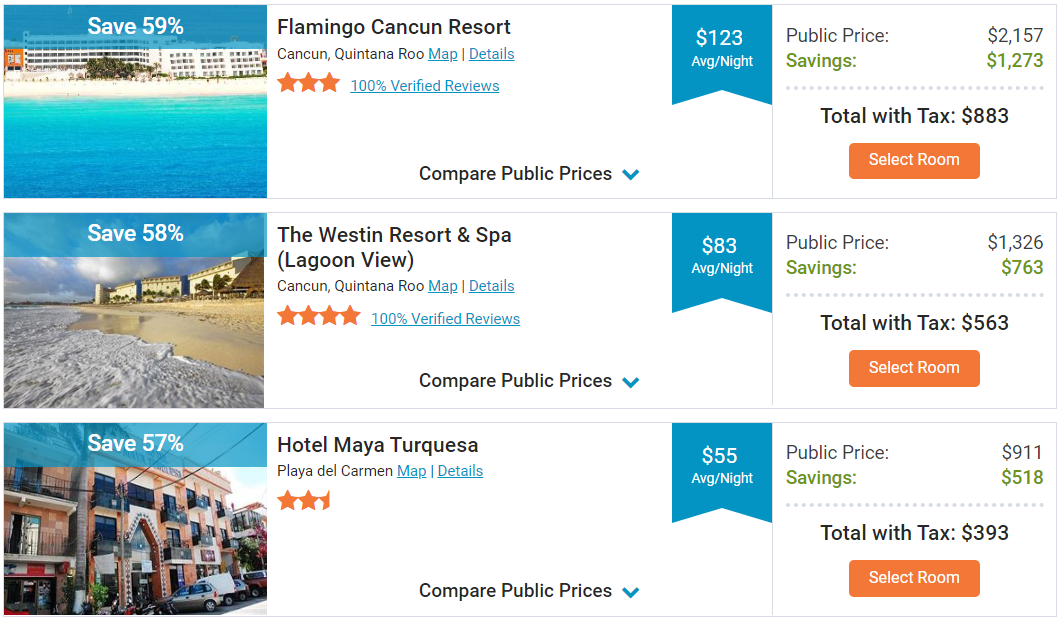 One last tip on cheap places to travel before I leave you to research your awesome new vacation. There is this fantastic site that has some of the most affordable places to travel deals for all kinds of destinations. It's a discount membership site, so you pay for a membership and can get access to exclusive deals that only members get. You can see for your self here. I placed a photo above so that you can see the excellent savings on a Cancun vacation I was thinking about taking! As always, you can ask me questions or leave suggestions for topics you would like help.
Xoxo, 
The Finance Fairy