Budgeting for college students is really only about 2 things, so here we won't make it more complicated than it is.
Exhibit A:

| Inputs | Versus | Outputs |
| --- | --- | --- |
| Income | Vs | Expenses |
| What are you making every month? | Vs | What are you spending every month? |
| How can you make more? | Vs | How can you spend less? |
| College jobs | Vs | College costs |
What we're going to do is talk about how to increase the income.
And how to decrease the outputs.
BANG.
Fun first: we'll begin with the incomes.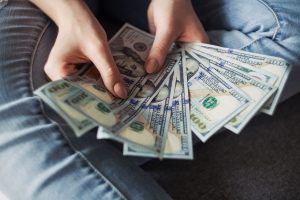 INCREASING INCOME:  Money Saving Tips for College
Income = getting paid.
Get paid for work, or get paid to do what you normally do through your regular activities of daily living.
Exhibit number 2:
Inputs
(Income, What you are making every month)
Benefits & how to get 'em
(How to make more)
Resident Advisor
Often get discounted room & board.
Check with your advisor on how/where to apply.

Student banking
Research online for:
Checking/Savings accounts that pay:
For opening an account
Highest interest rates

Secret Shopping
Get paid to shop:
https://my.fieldagent.net/sign-up/
https://isecretshop.com/register
https://www.marketforce.com/login-shopper-force
https://www.secretshopper.com/ShopperSignup/ShopperSignupStart
http://ellismysteryshopperjobs.com/

Sell stuff: products/services
Clear clutter and/or feed your creativity by:
Selling:
Stuff
Products/services you produce or have low-cost access to
Work
Resume builders.
Internship/Co-op/Campus job.
Off campus job.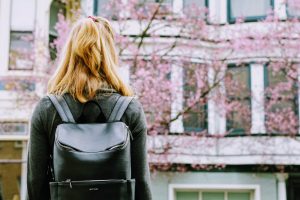 Resident Advisor.
OK, so you'll have to live in the dorm, but you'll most likely be able to live alone (translation: no roommates). University dorms usually hire a resident assistant to keep civility, and help other students in the building. If you are reliable and responsible, apply to become a resident advisor. When applying for admission to universities, make contact with your advisor to ask about where and how to apply to become an RA. If they don't know, check with current RA's. If they don't know, than you need to find another university to go to.
Many schools offer free or heavily discounted lodging, and/or a paycheck (yup, on some campuses RA's are even paid actual real-life cash money!!)
Job duties change based on the situation, but usually include organizing a few social activities, and keeping the integrity of neighbors in your hall or building.
Boss up: Build your resume as a boss that all future bosses will appreciate. Become an R.A. and take advantage on two fronts.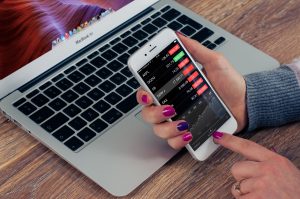 Student Banking For Money Saving Tips for College.
For the budgeting college student this is pretty cool: many banks and credit unions offer free cash for opening student checking and savings accounts.  Do your research online to see which banks have the best offers (Google/Pinterest search: student banking).  You can find an online bank/credit union, or a classic brick and mortar branch bank/credit union.
The "Saving Money" College Student.
Then research those banks' discounts, interest rates, and fee schedules. In a separate guide we mentioned that banks make a significant amount of their profits from fees they charge their account holders.  Make sure to find a bank that either has zero fees for students' services (like withdrawal/transfer limits), or low fees for things like money orders or checkbooks.
With your monthly bills, most of your merchants will also offer monthly automatic bill pay (aka "bank draft" or "automatic debit") so you can avoid paying late or having to mail in a written check (the logic: save money on stamps, envelopes, and checkbooks; Save time not having to deal with stamps, envelopes, and checkbooks.)  If you don't have to write checks, you don't need a checkbook and thus can avoid being charged for one by your bank/credit union.
College Budgeting Tips.
For the savvy college student budgeting, download your bank/credit union mobile app so you can make sure to monitor your bank account daily/weekly: it's good to get yourself into the habit of knowing things like when your phone bill has been or will be debited, and how much you're getting paid and when it's getting direct deposited.
College Finances For Money Saving Tips for College.
It's also nice to know how much cash you have on hand at any given time: there's nothing worse than seeing your card get "declined" while you're out. Don't be the one: know your dough.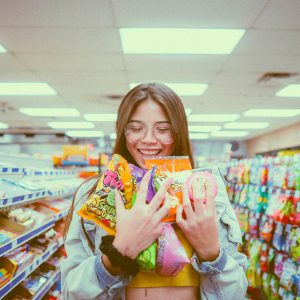 Secret Shopping.
You need stuff.
You need food.
You need to shop for stuff.
You need to buy food.
Get reimbursed for the stuff you buy.
Get reimbursed for the food you eat.
And get paid for it after that.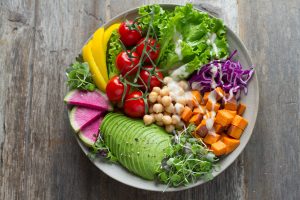 Food
.
If you check into the top 4 links provided in Exhibit A you'll see that these are 4 secret shopping companies we've researched that often have opportunities at popular restaurants and grocery chains. You can also research online for other local firms offering opportunities in your area. Download the apps and get registered.
Do sign-up for direct deposit. Don't ever pay to be a secret shopper anywhere: if you're asked to pay first, it may be a scam.
Check the apps weekly or daily for new and upcoming jobs, your requirements as a shopper (each job has different tasks for you to complete depending on who the research is for), and what you'll be paid for completing the job.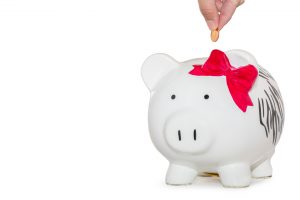 College Hacks Saving Money
.
The last link on the above list is an example of a company that has secret shopper job opportunities in the housing sector (http://ellismysteryshopperjobs.com/mysteryshoppers/): you go to apartment complexes and pose as someone looking for a place to live (along with whatever other requirements are posted along with the job.)  You'll learn about the different neighborhoods in your town/city, and get paid to learn about what housing opportunities are available.
Let us know in the comments below if, in your own research, there are other secret shopping companies you make money with?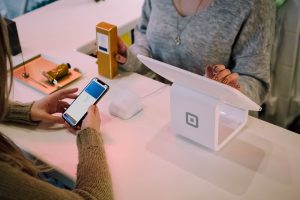 Sell Something.
Stuff
. 
For some this means selling old kitchen appliances, furniture, or electronics. For others this may mean selling things you acquired for free, or things that you can acquire for below market prices.
Services Will Help You With Money Saving Tips for College
.
Music lessons, moving services, cleaning services, or dog walking: offer up your efforts or expertise for money. Research local market rates on services and local prices on goods, then use your technology to get sold.  You can use websites and mobile apps for bookings, payments, etc. Today there are online marketplaces where you can list yourself and describe what it is you have available for sale. You can create a personal profile, and customize your prices and the method for how you want to be paid. Check out Upwork and/or Fiverr as examples of platforms you can use to market yourself and find buyers/clients.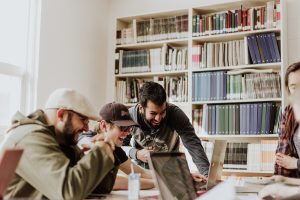 Work
.
Internship
.
College is to make sure you have employment when you're done with school.  The best way to set yourself up for this is to spend the 4 (in my case 5) years working internships, co-ops, or working for firms that can help your professional projection upon commencement (graduation.) Again, stay on top of your academic advisor regarding where and how to apply.  If you have time to be able to work while you're in college, it may as well be the type of work that'll also look good on your resume.  Internships accomplish this.
Co-op.
Ditto.
Campus job.
Ditto again for Money Saving Tips for College.
Off-Campus job.
If you can't find an internship, or a co-op, or campus employment that can help build your resume, research LinkedIn for firms in your area that are in the line of work you want to get into and talk to your advisor about how to make contact. Most importantly, the point is to check to see if there's any part-time and/or back office work available for you to do for them: You'd be surprised what you find when you ask.
Since you'll be working, make sure to do your taxes every year also: tax return checks feel like birthday money. Happy Birthday. Ish'ya birthday. So, party like ish'ya birthday.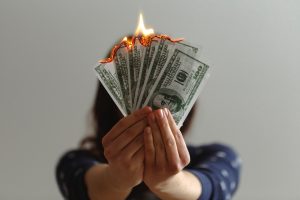 DECREASING EXPENSES
When attempting to survive off of "college student" money it's important to know how to save money for college.
The Final Exhibit – Money Saving Tips for College Students:
Outputs
(Expenses, What you are spending every month, College costs)
& How to Reduce 'em (How to spend less)
Food/Stuff
Register online for coupons at places like Walgreens, CVS, BigLots, Bed Bath & Beyond.
Be sure to track what you spend using our college fund savings plan so that you can anticipate monthly costs.
Clothing/Toiletries
Register online for coupons at places like TJMaxx, Ross, BigLots, Bed Bath & Beyond.
Use our saving for college fund budget template to note your spending so you can get a sense of your monthly expenditures.
Housing/Utilities

Be mindful to "save" by reducing and minimizing the use of utilities like gas, electricity, phone, etc.
(And ALWAYS pay rent and bills on time and in full to avoid late fees.)
Books/School Supplies
Try to buy used textbooks: often lower priced than new ones.
Walgreens, CVS, BigLots, Bed Bath & Beyond, Amazon.com.
Food/Stuff.
In the table above we've listed a few stores that offer various coupons and discounts for registering with them.
There's a website or app for just about every grocery/convenience store, restaurant, or pharmacy out here, and registering with them usually comes with discounts.
Check for websites and mobile apps for stores in your area: You'll be glad you did.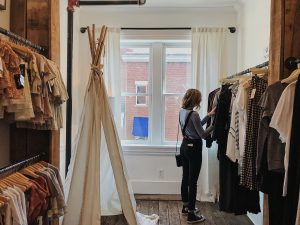 Clothing/Toiletries.
Ditto.
Housing/Utilities.
If you're not using it, turn it off:

The water

The thermostat

The lights

The TV

etc, etc, etc

Don't waste your food.

And ALWAYS pay the rent and bills in full and on time.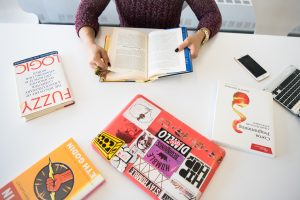 Books/School Supplies: Money Saving Tips for College.
Along with, searching your bookstore or searching online for used books because they're usually cheaper.
Great low-cost school supplies can be found at places like Amazon.com, Bed Bath & Beyond, and BigLots.
—-
So now you have Money Saving Tips for College: The Guide to End All Guides: you just graduated from "Save Money College."
Hopefully,this helps you to reduce or avoid loans for college. We hope this helps to enhance your college experience. You should have a better understanding of budgeting. We hope this makes you smarter, taller, and all-around greater. And we hope this helps you to be able to afford everything you'll need to be able to make it to graduation. Don't forget to download your college budgeting template here! [download id="10238″]
Thanks for being here. Sharing is caring: share with your classmates. Above all, share this article so they can learn these fantastic Money Saving Tips for College!!